10:1 Cycloid Helicopter Gearbox
It's always cycloids with me lately, isn't it?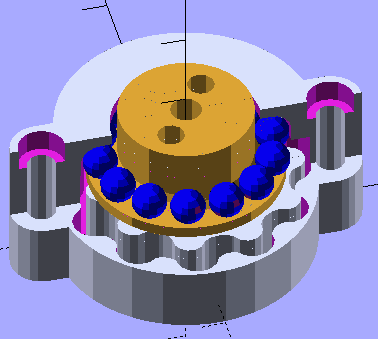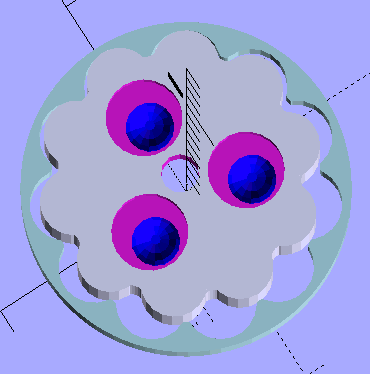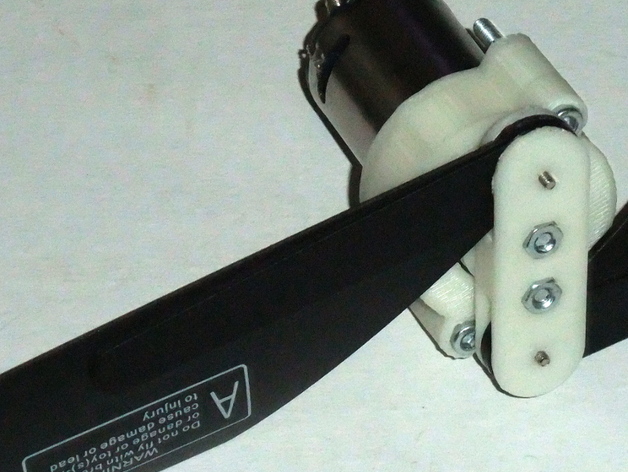 This is my second attempt at making a gearbox which fits motors from a crashed RC heli, the first which works acceptably: Note I do not say fly as much as "whirl its blades around alarmingly". Unlike my previous attempts it has no preferred direction of rotation. It cannot be backdriven -- if you try and let the motor freewheel, it will just seize!
Required vitamins:
1 x 625 ball bearing
Probably epoxy, to hold the cam in place
30mm M3 and 14mm M3 bolts, 4 x M3 nut
Main motor and mounting bolts from "Sanhuan 8827 RC Helicopter", aka Pioneer X8
Mounting bolts and pair of "A" or "B" blades from above helicopter
A mess of 4.5 mm airgun ammunition
Four 4.5mm balls are used to join the wobbling gear to the output plate. A bunch more are used in a thrust bearing as shown in the cutaway view.
 Name                           Last modified      Size  Description

---

 Parent Directory                                    -   
 heli-cam.stl                   2016-06-01 17:33   86K  Tiny Eccentric Cam
 heli-gbx5.scad                 2017-01-09 21:44   13K  Complete Source Code
 heli-lbox.stl                  2016-06-01 17:33  2.1M  All Parts Except Cam
 heli.jpg                       2016-06-01 17:33  142K  10:1 Helicopter Gearbox


---
Apache Server at burningsmell.org Port 80